Real Estate
WMG Real Estate provides our clients with a platform for investing in property in the UK and internationally and our Team brings the required expertise to execute small, medium and large scale investments and developments to the benefit of our co-investors.
WMG has a number of international relationships and we always aim to work with strong local partners who know their markets. We originate investment strategies for our clients and sit side-by-side as principals from strategy creation and origination through to execution and asset management. We have brought together a group of highly experienced professionals from both real estate and banking backgrounds to offer clients an innovative and entrepreneurial partnership.
WMG Real Estate Turkey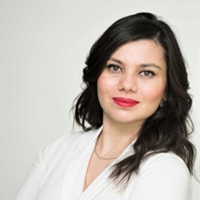 Didem heads up our Istanbul office, and has over 12 years of experience in real-estate investment advisory and asset management for international and local investors, developers, sovereign wealth funds (SWFs), private equity firms, financial institutions and high net worth individuals/family offices. MRICS qualified, her primary focus is equity fundraising for, but also the procurement of, direct real estate opportunities for our clients.
Prior to WMG Didem was Head of Capital Markets for Cushman & Wakefield in Turkey, where she advised on numerous deals including sell-side and buy-side transactions, forward purchase commitments and the due diligence processes. And before that she worked for Pramerica Real Estate Investors, a business of Prudential Financial, as Asset Manager responsible for new investments and asset selection, execution of transaction processes and financing/ refinancing negotiations, as well as the management of the real estate portfolio composed of retail, office and residential properties.
Investment Experience
The investment management team at WMG derives experience and relationships from investment banks, private equity firms and real estate management companies.
We offer a wealth of experience and in-depth knowledge of specific markets allowing the quick identification and securing of highly attractive investment and development opportunities.
Our real estate professionals are skilled at executing investments across the risk/return spectrum.
Our recommendations take into account a client's objectives in terms of yield, capital gains, diversification, capital protection, geographical criteria, asset type and asset management.
Focus & Target Markets
WMG is a multi-faceted company operating across all sectors of the real estate industry.
Our target markets constantly evolve within our preferred real estate classes and typically arise from where supply vs demand imbalances exist.
Whilst principally focusing on the residential and office sectors, particularly within Greater London, the team at WMG has experience in a wide range of sectors including strategic land, industrial, retail, student accommodation and hotels.
Investment Process

Research-led process that evaluates key trends to identify suitable opportunities.
Value creation through in-house experience in deal structuring, financing, development and asset management.
Robust financial modelling to deliver comprehensive risk/return analysis.
Pre-defined clear entry and exit strategy strategies.
Asset Management
Our returns are derived from selective asset management-intensive investments.
In order to identify and act upon value-enhancing opportunities, we undertake extensive analysis of sector fundamentals, planning risk, physical condition and capital structure of the investment.
Our approach is based upon strategies such as lease re-gears, refurbishment works, increasing net saleable/lettable area, planning upside and change-of-use.
Greater London Real Estate Fund
We see significant potential to take advantage of a changing real estate outlook where the ability to respond quickly and professionally to new opportunities can reap major rewards.
We therefore intend to launch a Greater London focussed Real Estate Fund in 2020. As an experienced and regulated fund manager, WMG will seed invest and bring its fund and real estate management experience to existing and prospective co-investors and partners.
To register your interest, please sign up below
Please fill in and submit the form below to register your interest: *required
As a group we work to promote best practises and work according to certain guiding principles.
---
---
Value-Add

Buying UK commercial and residential assets within the core London markets with active asset management potential. Underlying strategy involves buying short income and leases and creating value uplift though a combination of lease re-gearing, asset management and change of use

Income Focused

Purchasing commercial and residential assets within the core London markets and selections in other UK cities with a Net Initial Yield (NIY) >4%. Asset will offer a mixture of secure income and value-add potential

Development

Selectively identify residential and mix-used development opportunities within the Greater London region and other major cities. Target minimum IRR of 20%

Long Term Income

Acquiring assets with >8 years of income, with tenants of good covenant. Typically defensive assets for capital protection but capable of leverage and accelerated returns

Acquisition of Land & Buildings

Opportunistic acquisitions in distressed situations that offer a value-add opportunity and quick turnaround to deliver outsized returns. Target IRR's over 20% with equity multiple of 2x within a maximum of three years
Investment Process and Strategy
---
As a group we work to promote best practises and work according to certain guiding principles.
---
---
Value-Add

Buying UK commercial and residential assets within the core London markets with active asset management potential. Underlying strategy involves buying short income and leases and creating value uplift though a combination of lease re-gearing, asset management and change of use

Income Focused

Purchasing commercial and residential assets within the core London markets and selections in other UK cities with a Net Initial Yield (NIY) >4%. Asset will offer a mixture of secure income and value-add potential

Development

Selectively identify residential and mix-used development opportunities within the Greater London region and other major cities. Target minimum IRR of 20%

Long Term Income

Acquiring assets with >8 years of income, with tenants of good covenant. Typically defensive assets for capital protection but capable of leverage and accelerated returns

Acquisition of Land & Buildings

Opportunistic acquisitions in distressed situations that offer a value-add opportunity and quick turnaround to deliver outsized returns. Target IRR's over 20% with equity multiple of 2x within a maximum of three years